The owners of Chary Produce, a family-owned farm, are devastated by the theft of a tractor and cultivator.
"It's heartbreaking," Miriam Worley said Thursday. "We're having a hard time believing that something like this could happen.
"Who goes into a farmer's field and steals a tractor?"
The family farm is based in Brant County and includes fields in Villa Nova, Norfolk County. The tractor and cultivator were taken from a field in Norfolk earlier this week.
The theft has been reported to Norfolk OPP.
Worley said the tractor was purchased used two years ago and cost $150,000. The cultivator is worth $200,000.
The cultivator was equipped with a GPS but that was ripped out and destroyed, Worley said.
The tractor is huge, bright blue and was seen being driven away from the field, she added.
"Probably no one who saw it would think twice about it being driven along the road," Worley said.
The farm grows cabbage, cucumbers and strawberries and the stolen equipment is essential to the farm operation, Worley said.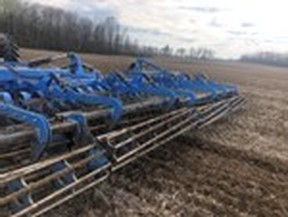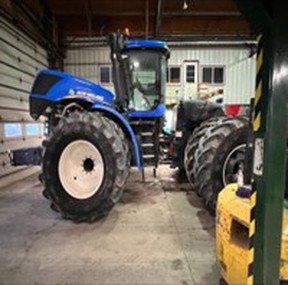 Word of the theft has spread on social media and Worley hopes the attention will result in a return of the tractor and trailer.
"We're getting a lot of support from people on social media and it's really quite heartwarming," Worley said.
Norfolk OPP is investigating the theft.
Anyone with information is asked to call the OPP at 1-888-310-1122. Those who wish to remain anonymous are asked to call Crime Stoppers at 1-800-222-8477 or leave a message online at www.helpsolvecrime.com to become eligible for a cash reward of up to $2,000.
twitter.com/EXPVBall