News
Published on
Updated
Reading 2 mins.

Fabienne Sicot-Personnic, a 38-year-old French nurse, has set herself an impressive challenge: to climb Everest in Nepal while suffering from two disabling pathologies, including brittle bone disease. A self-transcendence that intends to change the way we look at disability.
Taking the height on the handicap, it is a little what Fabienne Sicot Personnic proposes, with a slightly crazy project: that of climbing Everest, the highest known peak, in Nepal. The challenge is daunting, but it impresses even more when we learn that the 38-year-old nurse has two pathologies: brittle bone disease, making her bones particularly fragile, and ankylosing spondylitis, a chronic inflammatory joint disease. causing him pain in his joints. Never mind, the young woman, who has been training for a long time, left last Tuesday for an ascent and a two-month challenge.
Brittle bone disease, what is it?
According to Orphanet, the portal for rare diseases, "glass bone" disease, also known as Osteogenesis Imperfecta (OI), is a genetic condition characterized by bone fragility and low bone mass at the origin. recurrent fractures, occurring as a result of minor trauma. The nurse also announced that she had faced to more than 70 fractures during his life.
The evolution of the disease is made on a case-by-case basis, but there is currently no curative treatment that can provide definitive, precise healing of the site. However, various support measures, and in particular rehabilitation, can help maintain a certain degree of autonomy.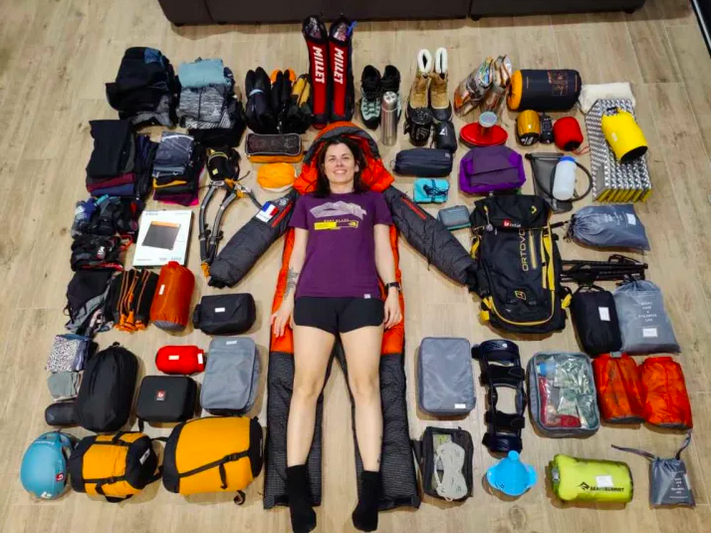 Pushing boundaries and disease
It is to make use of this autonomy that the young woman has decided to try what seems impossible. The nurse, who has been training for a year and a half, explains on France Bleue that this project also allows her to delay the progression of the disease..
Her training has adapted to her pathologies: the illnesses she suffers from prevent her from running. She therefore rides a bicycle with a mask simulating a high altitude and also follows a psychological preparation.
"The physical preparation I had to be able to attempt this climb allowed me to increase my muscles and strengthen my joints. It's been more than a year and a half since I had any fractures, it's something that hadn't happened for a very long time."
Paradoxically, it is this brittle bone disease that today gives him the impetus he needs to fulfill his dream: "An umpteenth diagnosis jeopardized my medium/long-term autonomy. It was important for me to get back to the things that speak to me, and my passion for mountaineering has returned full steam ahead."
An inspiring way to experience disability.
An online kitty to fund research
Her challenge, Fabienne Sicot-Personnic lives it for herself but not only: by publicizing her action, she intends to raise funds to help research. To this end, it therefore undertook to open a kitty to INSERM. "Me, I can try to realize my dream, because I have treatments that allow it. I benefited from the research. But other people are waiting" underlines the mountaineer.