Stratford's hospitality community is mourning the death of an influential restaurant owner and entrepreneur who's firm attention to detail continues to prepare generations of aspiring chefs decades after the heyday of his pivotal high-end eatery.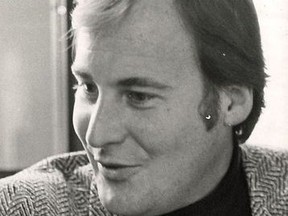 Stratford's hospitality community is mourning the death of an influential restaurant owner and entrepreneur who's firm attention to detail continues to prepare generations of aspiring chefs decades after the heyday of his pivotal high-end eatery.
Joe Mandel, the co-founder of the Stratford Chefs School and the owner of The Church restaurant – one of the city's first fine-dining establishments – died Jan. 5 following a sudden stroke, his family and friends recently announced.
Mandel was 86.
"His aspirations were to provide the finest level of hospitality and cuisine possible," said Eleanor Kane, a friend and colleague who, along with Jim Morris, helped Mandel open the prominent Stratford-based career college in 1983. "He went the distance with it."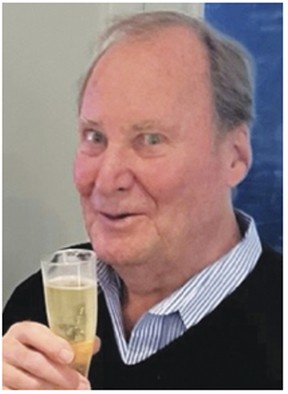 Mandel was born in Wellington, New Zealand, in November 1936, his obituary said. His career as a hotelier began there before he moved to London, England, where he was the general manager of the flagship Rank Hotel for several years.
In 1973, Mandel immigrated to Canada with his partner, Robin Phillips, the former Stratford Festival artistic director. They were together for 46 years before Phillips died in 2015.
Once settled in Stratford, Mandel opened his high-end restaurant in a former church on Brunswick Street. The Church (now Revival House), and later The Belfry Bar, its upstairs companion, attracted a wide range of high-profile visitors and upped the ante for fine cuisine in Stratford, a small-sized city that's since developed a strong reputation for food in Southwestern Ontario.
"When you went to The Church restaurant or you went to The Belfry, (Mandel) was so welcoming and watchful, making sure that things were running smoothly," Kane said.
At the time, Mandel "was the only one that had the (courage) to open a restaurant in a church," said Bill Giannakopoulos, a local chef who got his start in the industry washing dishes there as a teenager. "He was the first one to go from a two to a 10 in food quality. People were saying he's not going to make it, he's going to lose everything, and the guy pulled it off."
How? Mandel, who ran the restaurant with head chef Jean Marie Lacroix, was extremely particular about details, Giannakopoulos remembers.
"When I worked in the kitchen, we used to fear the man," Giannakopoulos said. "When he walked through the kitchen, we would all freeze."
Mandel was demanding, but his high standards also created a unique learning environment, added Giannakopoulos, who credits Mandel for his own success in the food industry.
Giannakopoulos went on to open his own Stratford eatery, the Mediterranean Café, and he's also responsible for launching a successful chain, Williams Fresh Café. Now, Giannakopoulos owns Romeo's Corner Café on Ontario Street and one of the biggest compliments Mandel could pay him was becoming a loyal customer over the past nine years.
"I had the highest respect for the man," said Giannakopoulos, adding that he'll miss Mandel's dry sense of humour. "Like a little kid sometimes, you want to make your parents or make your friends be proud of you. He had that kind of effect. I think he made Stratford (into) a culinary centre. I think that will be his legacy."
Kane and Morris also opened high-end restaurants in Stratford around the same time as Mandel, the old Prune and Rundles. Mandel's generosity was "boundless," Kane said.
"He was a very strong businessman (and) he had great credibility behind him from his work both in New Zealand and in London," she said. "He was thrilled that we'd opened … and he just continued to assist us from time to time with suggestions. He was just so positive."
Later, Mandel took an interest in Stratford's growth as a tourist destination, sitting on what was called at the time the Visitors and Convention Bureau, Kane said. In that role, Mandel "ignited people," she added.
"He turned the engine on under business owners saying, 'You've got to raise the bar.' He had a whole list of things that he thought needed improvement."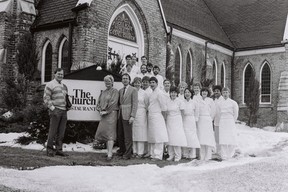 When the Stratford Festival closed its curtains for the season, Mandel and the others began opening up their kitchens to aspiring chefs, the first iteration of their school. When the time came to develop the idea further, Mandel fought hard to bring over from England the expertise he thought was required to make it successful, Kane said.
Planning with his co-founders, which included securing approval and government funding, took years. Now, the not-for-profit career college is known for its innovative, hands-on training and has produced some of Stratford's finest chefs. Many of them are now at the forefront of a post-pandemic culinary revival in the city.
Mandel was predeceased by his parents, Edward and Rua, and his brother, Paul. He is survived by his sister-in-law, Adrienne; nephews Brent, Nathan and Mel; his niece Tracey (Dan); his four great nieces and nephews Lucy, Tim, Jonty and Margot; and much-loved cousins.
Although Mandel was passionate about food, Brent said his uncle enjoyed a zest for life that extended beyond his professional career.
"He loved travelling," Brent said. "He loved meeting people. He came (back) to New Zealand a lot, a number of times over the years, and I've always introduced him to my friends and they all remember him very fondly because he could engage with people from all walks of life.
"He could identify with every person that he met and I think that was one of his absolute strengths."
Cremation has taken place and a private memorial for Mandel will be held at a later date, according to his obituary. Memorial donations may be made to the Actors' Fund of Canada or to Performing Arts Lodge Stratford.