An Aamjiwnaang First Nation man, charged with manslaughter in the death of another man from the First Nation after a fight, was released on bail three times last fall.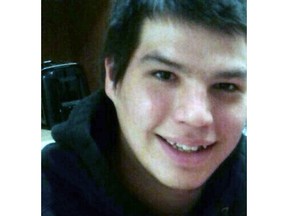 An Aamjiwnaang First Nation man, charged with manslaughter in the death of another man from the First Nation after a fight, was released on bail three times last fall.
Brandon Gilbert was back in court Monday, where – at the last minute – he admitted to breaching one term of his release order. But he's still free on bail awaiting sentencing on that charge and planning his manslaughter defence.
Gilbert, 24, was initially charged with aggravated assault after what police said was a fight during an Aug. 28, 2022, gathering on Maness Court in the First Nation south of Sarnia. Dalton Bressette was taken to London hospital in critical condition, police said.
Gilbert was granted $4,000 bail on Sept. 2 with a list of rules and a curfew. But Bressette, a 26-year-old father of three, died of his injuries Sept. 4.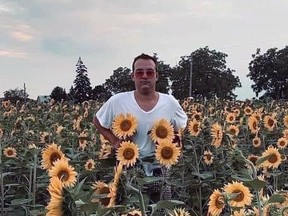 Gilbert was rearrested Sept. 15 and charged with manslaughter; the aggravated assault charge was dropped later. He was granted bail again, this time for $20,000 and under house arrest, on Sept. 21.
He was arrested a third time Oct. 21 and charged with two counts of failing to comply with a release order.
After a long lease hearing Nov. 8, Gilbert was released again.
A trial was expected Monday in a Sarnia court on the October breach charges, but Gilbert pleaded guilty to one of them. The second charge and his sentencing were adjourned later this summer to obtain a pre-sentence report and a Gladue report, a specialized document for Indigenous offenders.
In the meantime, the court heard details of the breach. During his first two releases, Gilbert was ordered to live at his father's home on the First Nation with a long list of conditions. They included not contacting his sister, unless through or under the supervision of his father, and following house rules, which forbade drinking.
But on Oct. 18, less than a month after Gilbert's second release, his sister came over to the home while Gilbert's father was at work. Relatives found empties scattered throughout the home and signs of suspected drug use.
All of this was captured via video and photos by Gilbert's stepmother, who reported what she'd found to Sarnia police the next day. Police initially couldn't find Gilbert, but he turned himself in two days later after an arrest warrant was issued on the two breach charges.
On Monday, he pleaded guilty to not being amenable to the house rules, in the process picking up his first criminal conviction. But he'll remain free on the bail in place since November pending sentencing.
"I'm happy to tell you that the situation in terms of compliance with conditions has all been normalized," defense lawyer Ken Marley told Justice Paul Kowalyshyn.
Gilbert's father is still one of his sureties under the third plan, but Gilbert has been living with his grandparents instead.
As for the manslaughter case, Gilbert previously elected trial by jury in the Superior Court of Justice. A focus hearing is set for next month and a preliminary inquiry is slated for next fall.
Police have shed little light on the incident, saying only that an argument broke out between two people that night and escalated into a physical clash that bystanders had to break up.
"Due to the altercation (one of the men) in this matter remained unconscious and sustained significant injuries," police said.
The criminal investigations branch continued the investigation after Bressette died before laying the new charge, police said.
It was one of four homicide probes in Sarnia-Lambton in 2022 and one of 17 since March 2020.