A Sarnia man has been convicted of arson and a woman has been cleared of all charges linked to the $500,000 explosion that rocked a south-end apartment building, sending the man to hospital in critical condition and forcing more than 300 tenants to find emergency housing.
The Dec. 12, 2021, explosion – one neighbor described it as a "mega blast" – blew the patio doors off a ground-level unit inside the seven-storey building on Finch Drive near Confederation Street. A family, including a newborn baby, was in the unit at the time, but a 47-year-old Sarnia man rushed to London hospital in critical condition was the only person injured.
One neighbor described the man as being in a state of shock with charred clothes while others alleged the explosion was linked to drugs.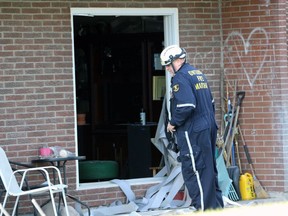 Following an extensive investigation by the Ontario Fire Marshal's Office and Sarnia police, Matthew Dekker, 47, and Kimberley Denomme, 38, were both charged with arson. Denomme was a tenant while Dekker had an address elsewhere in the city but was staying there, police said.
Along with counts of arson endangering life and arson causing property damage, the pair was also charged with altering cannabis using organic solvent and possession for the use and production or distribution of illicit cannabis, police said. Denomme was also facing an additional charge of criminal negligence causing bodily harm.
Nearly 17 months after the explosion, a preliminary hearing was supposed to take place last week in a Sarnia courtroom. But after a delay, with multiple witnesses waiting to take the stand, Dekker, now 49, abruptly decided to plead guilty to two charges: arson endangering life and altering cannabis using organic solvent.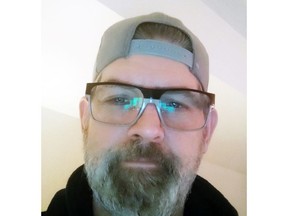 All charges ugly against Denomme were dropped.
No details surrounding the incident were heard in court, though. An agreed statement of facts will be read by the prosecutor later this summer during what's expected to be a long and contested sentencing hearing. When asked what he wanted a pre-sentence report to focus on, Dekker's criminal defense lawyer, Luigi Perzia, said his client has physical issues including significant scarring and injuries to his legs.
Justice Krista Lynn Leszczynski asked if that will be relevant to an argument about incarceration.
"Possibly," Perzia responded.
The case will come back in September.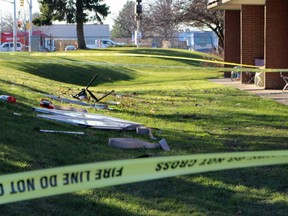 All but two units – the site of the explosion and the one directly above – were handed back to Skyline Living the next evening after an engineer concluded the building's structural integrity was not compromised. For several months both of those units appeared to be uninhabited, with boards installed over the ground-level apartment.