News
Published on
Updated
Reading 2 mins.

Marie Lanen
Head of parenting section (baby, pregnancy, family)
A study published in the journal The Lancet Public Health shows that a long maternity and/or paternity leave would improve the mental health of young parents during the postpartum period. Explanations.
A study published by The Lancet Public Health evaluated the effect of paternity or maternity leave on the mental health of young parents. To do this, the researchers analyzed data from 45 scientific studies on the subject. What is the link between postnatal leave and parental mental health? Scientists have tried to answer this question.
Postnatal leave: protective effects on young parents
The researchers' first observation is that postnatal leave has protective effects on the mental health of parents, fathers and mothers alike. The study also reveals that the longer this postnatal leave, the more the protective effects are visible, particularly in the mothers: "Increasing the duration of the leave was generally associated with a reduced risk of poor maternal mental health, in particular depressive symptoms. , psychological distress and burnout, and a decrease in the use of mental health care" explains one of the authors of this research. No wonder the Swedes are one of the happiest people in the world. Indeed, with their 480 days of paid parental leave, including 6 months to be shared between the mother and the father (paid at 80%), young Swedish parents are the best off in the world. In France, as a reminder, mothers benefit from 10 weeks of postnatal maternity leave for the first two children and 18 weeks from the 3rd baby. Dads have 25 calendar days of paternity leave. Too little according to many doctors and early childhood professionals and for parents' associations.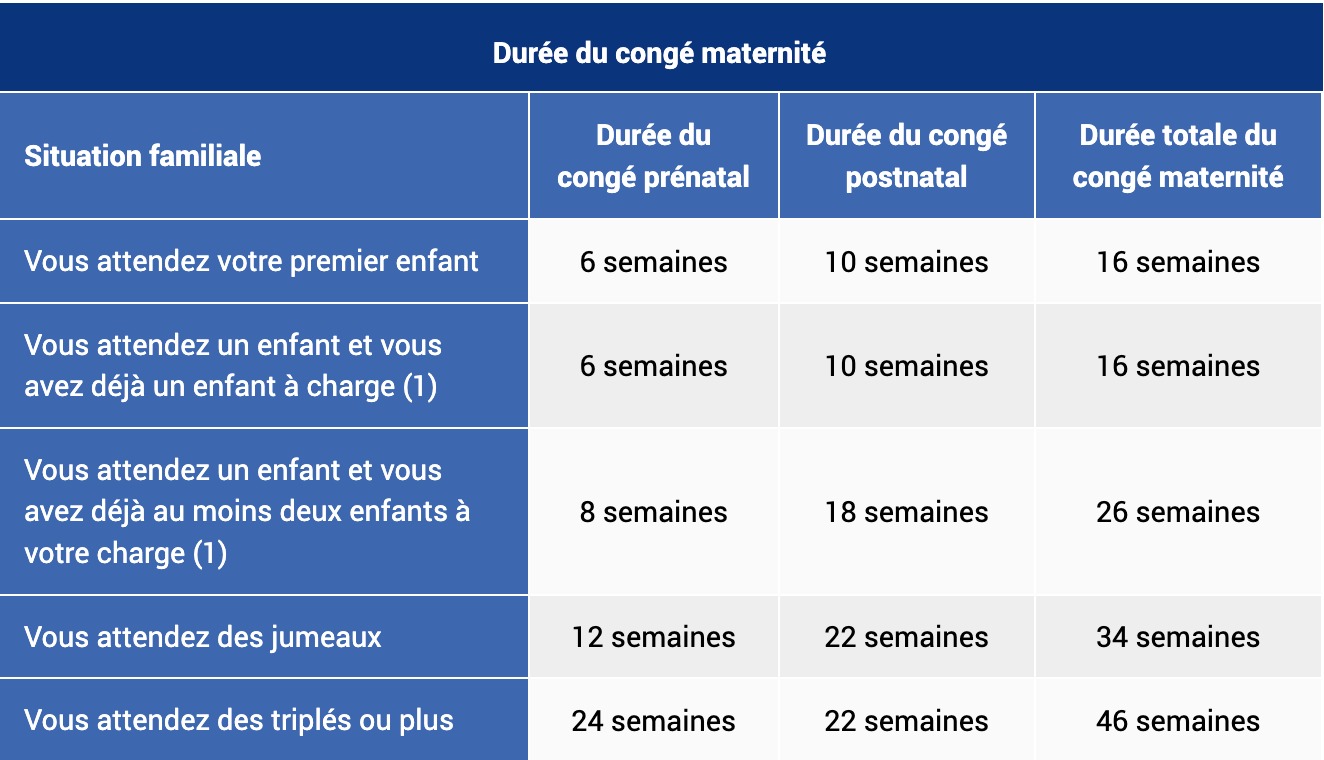 10% of parents affected by mental disorders
Researchers point out that between 10 to 20% of mothers and 10% of fathers are affected by mental disorders during the postpartum period. A real scourge that can lead to parental burnout and/or postpartum depression. As for the baby blues, it affects between 50 to 80% of women according to the National College of French Gynecologists and Obstetricians (CNGOF). In France, the early postnatal interview, which takes place between the 4th and 8th week after childbirth, makes it possible (among other things) to prevent postpartum depression and to diagnose anxiety disorders and/or psychological difficulties in young mothers. . Then, the postnatal visit (between the 6th and 8th week after childbirth) also allows you to take stock with a midwife, a gynecologist or your general practitioner.