Paramedics make up half of those on Brant County list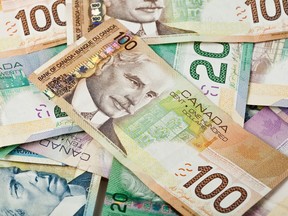 Of the 360 ​​City of Brantford employees earning $100,000 or more last year, about 73 per cent were members of the city's police and fire services.
The so-called Sunshine List, created by Ontario's Public Sector Disclosure Act, which was passed back in 1996, is meant to serve as a check on payroll spending.
The legislation requires organizations that receive public funding from the province to report the names, positions and pay of people who make more than $100,000
The first list, released 27 years ago, included 4,576 names across the province and, every year since, the numbers have risen as more and more public servants crossed the $100,000 threshold.
In 2022, a record 266,903 people on the provincial payroll earned $100,000 or more – up from 244,188 the year before.
The number of City of Brantford employees who earned $100,000 or more last year is up from 344 in 2021.
In 1996, there was just one city employee on the list. That number rose to 69 city employees in 2008 and more than quadrupled to 305 in 2018.
In 2022, the city employed 943 full-time and 364 part-time workers.
Maria Visocchi, Brantford's manager of communications, said the average annual salary for city employees is about $73,000 and the median salary about $67,700.
"To attract and retain qualified candidates, the city sets wages to be commensurate with current market compensation for a given position," said Visocchi. "In the last several years, there have been compensation increases for certain municipal positions as a result of inflation, collective bargaining negotiations, and city priorities that require higher levels of technical expertise to implement.
"As the city continues to grow, our operations and requirements for certain roles have become more complex, requiring a higher level of expertise, skills and qualifications."
Vicocchi said the number of city employees decreased last year resulting in more overtime hours being worked.
"In many cases, overtime and vacation earnings move employees onto this list."
Topping the 2022 list for city employees is Brantford Police Chief Robert Davis who earned $275,120 in salary and taxable benefits.
Others in the city's Top 10 are: Balbir Singh, police constable first class, who earned $250,997 in salary and taxable benefits; Brian Hutchings, chief administrative officer ($250,328); Donald Pancoe, police inspector ($218,552); Heidi DeVries, general manager of people, legislated services and planning ($201,175); Inderjit Hans, general manager of public works ($194,557); Marlene Miranda, general manager of community service and social development ($193,485); Jason Saunders, deputy police chief ($201,570); Todd Binkley, fire chief ($191,925); and Richard Paolini, police inspector ($182,050).
Of the 360 ​​City of Brantford employees earning $100,000 or more in 2022, 159 work for Brantford Police Services and 105 for Brantford Fire Services.
Josh Van Horne, president of the Brantford Professional Firefighters Association, said a probationary firefighter had a starting salary of just over $64,000 in 2022. It takes four years for a firefighter to start earning their top rate of pay, which was $106,700 in 2022.
The number of local firefighters earning $100,000 or more has tripled since 2016.
Van Horne said overtime costs in order to meet industry standards is a primary factor driving up the numbers.
"For our staffing to meet the industry standard for career fire departments, we regularly require firefighters to be called in at time and a half. The standard requires a minimum number of firefighters on scene to safely and effectively resolve a house fire or other significant event. This not only makes our community safer but keeps our firefighters safer, as well."
Van Horne said fire protection "is an investment, not an expense." He said Brantford Fire responded to 6,000 incidents in 2022, up from 3,700 in 2016.
"A properly resourced fire department is capable of saving lives and reducing property loss. Highly skilled firefighters are on duty 24 hours a day, seven days a week, all for less than a dollar a day on the typical average assessed household in Ontario. In the past several years, our responses have increased due to factors such as the opioid crisis and global pandemic."
In the County of Brant, there were 91 employees, almost half of them paramedics, earning $100,000 or more in 2022, up from 84 the previous year.
Michael Bradley, chief administrative officer, was the top money earner for the County of Brant with $213,282 in salary and taxable benefits.
Others in the county's Top 10 are: Robert Walton, general manager of operations ($170,969); Cindy Stevenson, general manager of community and protective services ($169,374); Jyoti Zuidema, solicitor and corporate counsel ($169,374); Russell King, chief of Brant-Brantford Paramedic Services ($156,036); Alison Newton, general manager of strategic initiatives ($155,988); Pam Duesling, general manager of development services ($151,772); Kevin Robinson, deputy chief of operations and continuous improvement ($147,693); Heather Boyd, general manager of corporate services ($147,193); and Glen Cunnane, deputy chief of community paramedics ($144,586).