There is no dispute that Kyle Samko stabbed Manuel (Manny) da Silva in the chest, penetrating his heart and causing his death.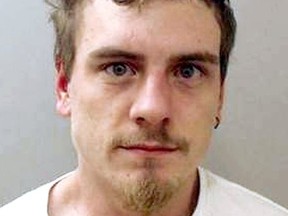 There is no dispute that Kyle Samko stabbed Manuel (Manny) da Silva in the chest, penetrating his heart and causing his death.
But a Chatham murder trial jury must decide whether Samko, who has pleaded not guilty to second-degree murder in da Silva's death, intended to fatally injure the Chatham man or was acting in self-defence, lawyers argued Wednesday.
Crown and defense lawyers made their closing arguments to the jury Wednesday morning.
Chatham-Kent police and paramedics found da Silva, 35, stabbed outside a St. George Street home, near Park Avenue East in Chatham, on the afternoon of June 3, 2021. He died later in hospital.
The jury heard testimony that the clash between da Silva and Samko stemmed from a decision by da Silva, along with his friend, Dustin Hall, to attack Samko in front of the St. George Street home of Matt Suitor.
Since the defense called no evidence and Samko didn't testify, assistant Crown attorney James Boonstra told jurors there's no evidence of what the accused was thinking, but they could "infer Mr. Samko made a choice to take the actions that he did."
Boonstra pointed to the two videos of the fatal incident, taken from security cameras at the Petro Canada gas station across the street. They showed Samko initially flees when confronted by da Silva, then stops, turns and lunges forward, stabbing da Silva.
Boonstra said asked the jury if this was a reasonable way for Samko to defend himself.
Samko could have kept running, but didn't, he said. And testimony indicated there were people at the gas station and walking along nearby Park Avenue East at the time, so Samko could have called for help.
"Kyle Samko is not confronted by Mr. da Silva in a circumstance where he had no chance of getting assistance from someone nearby," a reasonable option, Boonstra said.
Suitor tested Samko wanted to go inside the house because he knew someone was following him and something was likely to happen, he added..
Noting Samko chose to stop, turn and stab da Silva, the Crown said, "It is not a reasonable action to take to defend himself in those circumstances."
But defense lawyer Luigi Perzia told the jury the Crown bears the burden of proving his client is guilty beyond a reasonable doubt.
He said the Crown has proven Samko intended to cause harm, but hasn't proven beyond a reasonable doubt that Samko intended to cause injury he knew would cause death.
Samko was in the heat of the moment as he was being attacked, Perzia said.
"Where would your mind be in a moment like that?" he asked the jury.
Samko didn't immediately take out a knife when first confronted by da Silva on Suitor's front porch, Perzia noted.
Video showed Samko backing away, but da Silva spraying him with a can of repellent.
Had Samko not defended himself, da Silva was "intent on causing him harm," Perzia said.
Hall tested that da Silva wanted to use the repellent to attack Samko and rob him, he added.
"He (Samko) was clearly acting in self-defence," Perzia said.
Samko doesn't have to prove his innocence, he added. "It's the Crown that has to prove beyond a reasonable doubt that he was not acting in self-defence."
Perzia said nobody is perfect and the law considers that, adding that when considering Samko's actions, "reasonable is not perfect."