Mile Mihajlovic sobbed so aggressively he was out of breath.
The former truck driver from Waterloo had to wait more than two months to find out if he was heading to jail for a careless driving causing death conviction after the transport he was driving slammed into a commercial van from the US sitting still amid a traffic backup on Highway 402 in Sarnia. Mykhaylo Boychuk, a 38-year-old father of five from Hamlin, NY, died mother minutes after the massive Nov. 20, 2019, crash near the Christina Street exit heading towards the Blue Water Bridge.
Sentencing options include a fine between $2,000 and $50,000 and/or up to two years in jail, along with a driver's license suspension, according to the Highway Traffic Act. During a full-day sentencing hearing Monday in a Sarnia courtroom, assistant Crown attorney Sarah Carmody asked for three to four months behind bars.
An emotional Mihajlovic – the court had to take multiple breaks amid his at-times uncontrollable weeping – finally learned his fate about six hours after the session started.
"I do not agree that it would serve any purpose," justice of the peace Elizabeth Neilson said of the Crown's request for jail time. "Therefore, in this matter, there will be a fine imposed of $5,000, plus costs."
Mihajlovic's paralegal, Jodi Burness, had countered with a fine between $3,000 and $4,000, along with a driving suspension and probation. Mihajlovic struggled to catch his breath as he told the court through a Serbian interpreter he would pay the fine as soon as possible.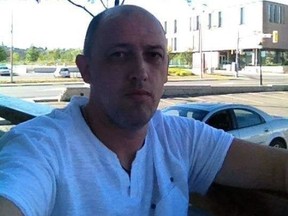 A key reason for Neilson's decision was the Boychuk family and their attitude towards Mihajlovic. She recalled reading a moving statement they wrote detailing their grievance, but pointed to its forgiving tone and how their thoughts were with Mihajlovic as he tried to put his life back together while they did the same.
"We bear no animus to him," Neilson quoted from the statement.
Boychuk left behind his wife, Polina, and five children, ranging in age from three to 18, according to an online fundraiser launched at the time to help pay funeral expenses for his family.
"He was the best father for his children and was there for them every step of their lives. He was truly an example and role model to all. He was always such a cheerful and loving person that will be remembered forever. Our lives will never be the same without him," the GoFundMe page said.
Boychuk was among roughly 18 stationary commercial truckers about two kilometers from the bridge amid a backup at the border between the Sarnia area and Michigan that Wednesday afternoon. Behind the wheel of a Dodge Ram 3500 cargo van, he was last in line facing the back of a 2016 Freightliner tractor-trailer.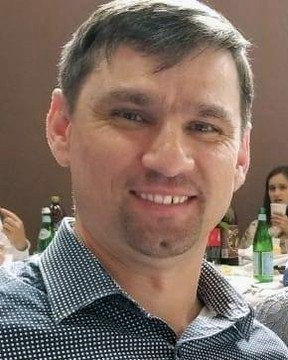 Mihajlovic, driving a 2015 Freightliner from the Waterloo Region to Oregon hauling five skyjacks weighing nearly 32,000 kilograms, slammed into Boychuk's van at about 70 kilometers per hour. Boychuk's van was crushed – a witness said it was almost unrecognizable – between the two tractor-trailers, and he was pronounced dead at the scene. Two other truckers were taken to hospital with minor injuries, police said at the time.
Following a two-month investigation, Lambton OPP announced on Jan. 29, 2020, they'd charged Mihajlovic with careless driving causing death. The 47-year-old Waterloo resident had been driving for Icon Transportation Logistics Ltd., based out of nearby Ayr, Ont.
A nearly two-week trial and a challenge under the Canadian Charter of Rights and Freedoms by Burness were held sporadically over most of 2022. Mihajlovic tested he had his tractor-trailer's sunshade pulled down as he approached the stopped line of truck traffic, but he wasn't wearing any sunglasses, something he regularly did during his two-decade career.
His decision not to wear sunglasses that day turned out to be one of the key factors in his conviction since Neilson found a reasonably prudent driver would've been wearing them to counteract the effects of looking into the sun while heading west in the afternoon of a sunny day. Neilson also said Mihajlovic, who checked his mirrors at least twice for three seconds each time shortly before the collision, was unreasonably fixed on a Ministry of Transportation enforcement vehicle in the area at the time.
There were differing accounts of whether Mihajlovic braked before the crash. A witness said he didn't and came in at full speed – the limit there is 70 km/h – but Mihajlovic said he did but was too late to avoid the crash.
Mihajlovic, who was also put on probation for three years and suspended from driving for five years as part of the penalty, no longer drives a truck and has struggled with mental health and changes to his personality since the crash, the court heard.
Neilson opened her decision in November by giving her condolences to Boychuk's family and closed Monday's session by referring them again.
"Nothing can bring Mr. Boychuk back to his family – a very forgiving family – who have extended that forgiveness even to Mr. Mihajlovic," she said.