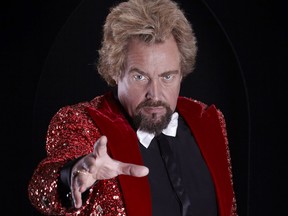 Brantford's Jo-Anne Eadie has rounded up a diverse group of speakers for the ninth annual Canadian Hypnosis Conference and Alternative Health and Healing Show.
Eadie had organized the conference in Toronto prior to the pandemic, with speakers and guests from around the world in attendance.
Resurrecting the show after three years presented some challenges, so Eadie decided to put together a lineup of mostly Canadian presenters and host it in Brantford. The show runs Friday, Saturday and Sunday at the Sanderson Centre.
"The topics are more alternative health-type things," she said. "Not everybody wants to be a hypnotist."
Topics range from increasing mental performance to hypno-dream analysis and from energy healing hypnosis to quantum biofeedback.
"Being so diverse, many of the speakers will show self-help techniques," she said. "I thought that would be of interest to the general public."
She said has opened the conference to everybody free of charge.
"If you just want to pop into the theater and see a class or two, you can come and go as you please."
On Friday evening, mentalist, magician and hypnotist Ty Reveen will put on a performance, which is the only part of the conference that requires a ticket to be purchased.
"Reveen's show is so much more than just hypnotizing people," said Eadie.
"It's a fun show, it appeals to all ages, and is a family show. It used to be that we were afraid of hypnotists. But not now."
Reveen carries on the tradition of showmanship learned from his father, The Great (Peter) Reveen, who passed away in 2013.
Jeff Broomfield of Paris is one of the conference's featured speakers. He will offer a group regression workshop based on the work of Dolores Cannon, an American hypnotherapist and psychic researcher.
"She created a type of hypnosis where she actually summons your subconscious mind," said Broomfield.
"After taking you on a past life regression, it gets really deep and summons your inner being to have a conversation with it. If you're in the session, it can be almost like your conscious mind is watching the conversation happen."
He said the experience is an awakening to knowledge that's already inside you.
"We'll do another session to take you to visit your spirit guide that delivers a message to you and will give you a gift," he explained. "It will have significant meaning in your life and help you along your path."
Tickets for the Reveen show are available at the Sanderson Center box office.
For a full list of speakers at the conference, visit www.chcreunion.ca