Vivian Richards did not plan on coming through Canada.
The 48-year-old Florida man told Bradley King, a border officer stationed on the Canadian side of the Blue Water Bridge, that he accidentally drove there from Michigan on Nov. 1 while following GPS directions on his way to New York. Richards asked King if he could turn his black Toyota Camry around and go back but was told no – there's a policy in place for wrong-turn GPS drivers involving a series of questions, paperwork and an inspection before they're sent back to the US
One of the questions Richards was asked shortly after noon that Monday was if he had any weapons. He said no.
Canada Border Services Agency officials, though, said a total of 56 guns and ammunition were seized that day in the trunk of his car during a secondary examination.
"One of the largest single firearm seizures in the southern Ontario region in recent history," Canadian border officials said in a statement at the time.
The Oakland Park, Fla., man was arrested and charged with four Customs Act charges and five Criminal Code charges, officials said. Seven of the nine charges were withdrawn, but a trial finally got underway Monday in a Sarnia courtroom after Richards pleaded not guilty to the two remaining charges: making false or deceptive statements under the Customs Act, and possessing a firearm knowing that the serial number on it has been altered, defaced or removed under the Criminal Code.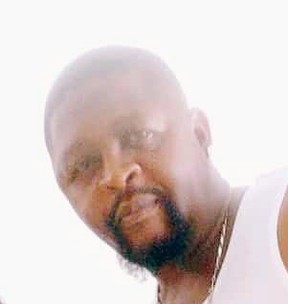 King and another Sarnia-area Canada border officer, Ryan Rafo, who searched the Camry after it was sent to an inspection area, both tested Monday. Rafo recalled there wasn't anything inside the car during the search, but officers found two cardboard boxes in the trunk.
"It was heavy," he recalled.
Inside those boxes were 56 handguns individually stashed in gray and white Hanes socks, with the openings tied in knots. All but 10 of them had their serial numbers obliterated, Rafo testified. They all had empty magazines inserted, but the officers also found two boxes with a total of 100 rounds of ammunition.
The court was shown photos of the guns being unpacked from the socks and set up in rows on a desk. Many of them were Glock brand ranging in color and texture.
Rafo also testified Richards appeared nervous and was fidgeting while officers searched the car.
The Crown also called two expert witnesses: Nathan Triezenberg, a Detroit-based special agent with the US Department of Justice who specializes in the interstate commerce of firearms, and Gabe Mendlow, a University of Michigan Law School professor.
Triezenberg told the court Glock guns are only manufactured in Austria or Georgia and not Michigan. Mendlow was asked about US federal laws on possession of firearms with obliterated serial numbers and knowledge of possession or wilful blindness.
Through these witnesses, David Rows, Lambton's former Crown attorney who is still handling the case, said he'll be arguing it doesn't matter if Richards intended to come into Canada since transporting firearms with obliterated serial numbers across multiple US states shows he was culpable on both sides of the border.
Defense lawyer Sarah Donohue disagreed, saying it definitely matters where a person is at the time.
As the first day of trial wound down, Justice Krista Lynn Leszczynski called it an unusual case due to the focus on US law.
"It's a very unusual case, your honour," Rows agreed.
The trial continues Tuesday.
After spending more than seven weeks in the Sarnia Jail, Richards was released on $18,000 bail just prior to Christmas, but he's been ordered to stay in Sarnia or Point Edward with GPS tracking.